Analysis
Best MLB Player Prop for September 7, 2022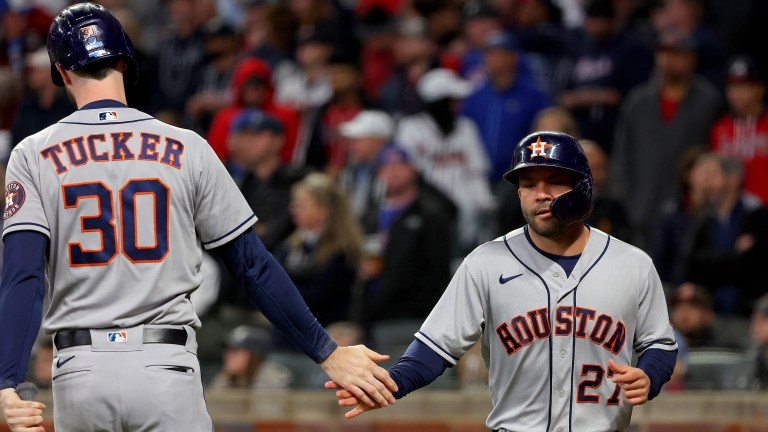 Welcome to MLB Player Props! Today, I'm focusing on three players because these are all excellent matchups. This prop isn't ordinarily available in sports books, so I'll be playing this on PrizePicks.
Follow me on Twitter for more picks throughout the day.
Jose Altuve Over 8.5 Fantasy
I don't typically like taking lines this high but in this matchup, I will.
Altuve has been swinging a hot bat recently, hitting .396 in the last two weeks and .429 against lefties. He has been involved heavily in every facet of the offense which is especially important for a high fantasy score. Within that same span, Altuve has eleven runs, eight RBIs, five walks, and three stolen bases. He's doing this in a stretch where the Astros offense hasn't been particularly impressive either.
Cole Ragans coming off an IL stint could be just what they need to build some offensive momentum. Early in the season, the story was that the Astros couldn't hit lefties and that is far from the case now. Since the All-Star break, they rank fifth in the league with a 137 WRC+ against left-handed pitching. Ragans faced this lineup without Yordan just under a month ago and while they relied on a few big hits, they worked counts and hit the ball hard.
Ragans' limited pitch arsenal of a fastball and a changeup is ideal for a lineup as patient as the Astros. Like all good hitters, Altuve hits the four-seam well but has the highest hard hit rate out of all offspeed pitches against the changeup. He also is hitting .279 but slugging .525 against the pitch which plays right into the XBH resurgence we've been seeing from him lately.
I think we see more of the same at-bats from this Astros offense today as we did in Ragans' first start against them, just with more consistent results in the run column. Yordan, Pena, and Bregman are all very liable to have great days at the plate as well.