Analysis
April 29th MLB Best Bet: Guardians at Red Sox
Keep an eye on today's contest between the Boston Red Sox and Cleveland Guardians, as Zach Plesac takes on Brayan Bello.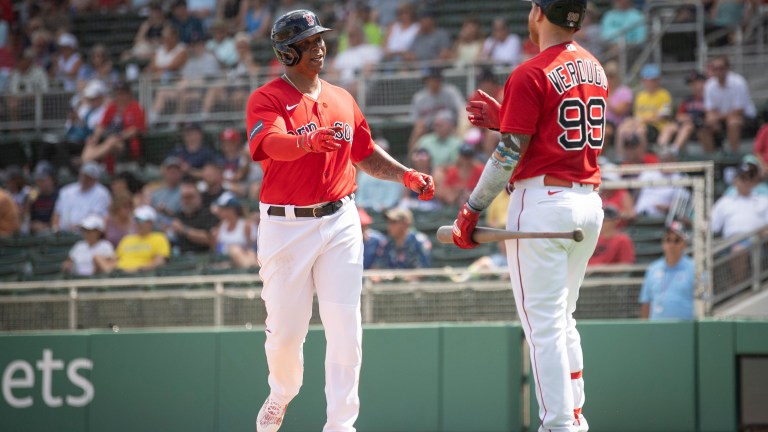 We have been rolling as of late with the Best Bets, currently sitting at 15-7 on the year +5.57u. We cashed the Rays ML yesterday in electric fashion with big play Randy robbing a home run in the eighth and Isaac Paredes hitting a go-ahead home run in the 9th. Let's build off that momentum, and let's capture the weekend.
Cleveland Guardians vs. Boston Red Sox @ 4:10 PM ET
Today on the bump we have Zach Plesac and his 6.50 ERA facing Brayan Bello and his 9.82 mark. There are not too many pitchers I grade worse than Plesac. He doesn't get many strikeouts, and he is constantly giving up hard contact. Pitching in a good pitchers' park has helped him over the past two seasons, but last year on the road he had a 4.83 ERA compared to a 3.66 home ERA. He has made just two starts on the road this year, and those were against the worst teams in baseball: the Oakland A's and Washington Nationals. The A's tagged him for six runs and he didn't even pitch into the second inning. The Nats scored four off of him in five frames.
Boston has been slightly above average vs. RHP, ranking 13th in wRC+. They have hit for power against RHP, ranking 8th in home runs and 9th in doubles. They are the 4th best team in strikeout percentage vs. righties, which will help them against Plesac and his below-average 14.9% K-rate.
Brayan Bello is a young arm many people are high on for good reason. When he is on his A-game, he has some very nasty stuff. Unfortunately for him, he hasn't always been on his A-game this year. He has a 9.82 ERA but in a very small sample size with just 7.1 innings pitched. The problem with Bello's matchup today is he is elite in not giving up barrels, but the expected batting average against him this year and last year is below average. He pounds the opposition with sinkers that they poke into the gaps. If you're a follower of Just Baseball, you know the Guardians are the best team in baseball at doing just that.
I don't like the matchup for either starting pitcher. Both of these bullpens are inconsistent, so I just want to target the starting arms. My Best Bet is the Guardians/Red Sox F5 over 4.5 -125