Analysis
ALCS Game 5, NLCS Game 4 Best Bets, Odds, Predictions for October 20, 2023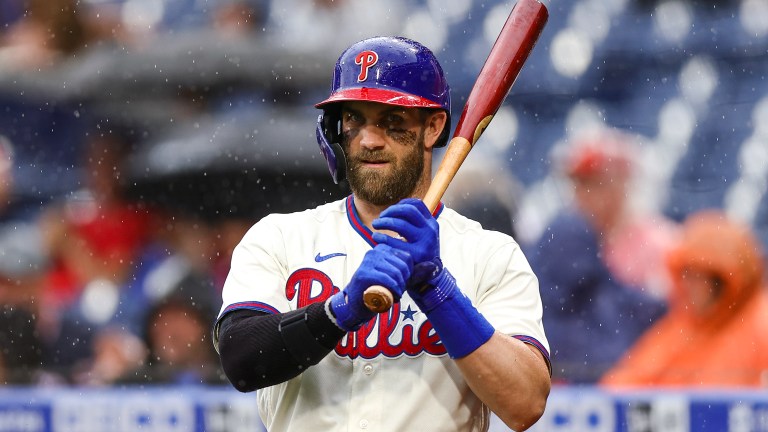 The Astros came through for us on the money line, which moves us to 4-1 in our last five game picks. We also hit on the PrizePicks entry with relative ease, as both Altuve and Marte had incredible days at the plate.
We missed on the HR sprinkles by a combined two feet. Marte is a ball off the wall that landed just under the top of it for a double. Altuve hit the yellow line that sits on top of the wall. At first, they called it a home run, then brought it back. That hurt.
Today, we are back with my favorite game pick and a PrizePicks entry.
2023 MLB Regular Season: 154-165 (-11.66 U)
2023 MLB Playoffs: 12-11 (+3.20 U)
Philadelphia Phillies vs. Arizona Diamondbacks @ 8:03 PM EST
Pitching Matchup:
Cristopher Sanchez: 3.44 ERA, 3.77 xERA, 3.99 FIP, 3.09 xFIP, 3.33 SIERA
ARIZONA: Bullpen Game Started by Joe Mantiply (4.62 ERA)
The opening line for this game priced Cristopher Sanchez as a no-name who isn't much better than a Diamondbacks bullpen game. We have to give more credit to the lefty, and less credit to how the Diamondbacks will navigate on the pitching side.
While the Diamondbacks won yesterday, I'm still not sold on this offense. Pavin Smith was the first Arizona batter to get a hit with RISP for them before Ketel Marte walked it off in the ninth inning. Only Ketel Marte has shown up in this series, and while he's on fire, you can't win with just one player. Corbin Carroll was pinch-hit for that 10-0 loss, most likely to rest a shoulder injury that has nagged him all season. He's been their next-best hitter this postseason but only has one hit this series.
Gabriel Moreno had a nice double yesterday, but that was only his second series hit. You go down the line of this team, and nobody has been able to string together a successful day of at-bats this series outside of Ketel Marte.
While Sanchez is not at the level of Wheeler, Nola, and Suarez, he can be very effective. He ended the season on a high note, pitching to a 3.13 FIP and 2.48 xFIP. I doubt he goes long before they hand it over to Taijuan Walker (4.42 xERA).
I like him for three innings, as he's put up a 2.87 xFIP through the first time in the order. His worse split is against righties (3.43 xFIP vs 2.03 xFIP to lefties), but he's still solid enough to limit damage. You factor in a struggling offense, and he shouldn't allow more than one run in those innings.
Normally, I'm not much of a Taijuan Walker believer. However, I think the way this game will be set up, he'll rise to the occasion. His FIP vs. righties is 4.20 compared to a 4.80 FIP against lefties, and his xFIP and FIP are the lowest when you let him go the first time through an order. He will face two capable lefties and then mostly right-handed bats.
On the Arizona side, we most likely will get some less-than-quality arms. He'll be brought in to slow down the lefties, and I wouldn't be surprised to see him go 2-3 innings. However, I doubt he lasts that long, as Phillies batters have a .452 opponent average against him with a 1.162 OPS in 33 PA, which includes a three-run outburst in game two.
Following Mantiply will be Slade Cecconi (4.67 xERA) and Ryne Nelson (5.30 xERA). We already saw what Nelson did against these Phillies, allowing three runs in less than an inning in game two. Cecconi threw a scoreless inning; maybe he could be slightly more effective.
Regardless, I give the Phillies the edge in the rotation early, and I have to believe they bounce back offensively here. With Arizona, it's been a theme of coming up short with the bats, while I think the Phillies had a bad game. I was disappointed with the performance, but at the same time, I think they needed this.
They were on such a roll, and it looked like they rolled over and expected to win. They didn't have the same aggressive nature, jumping on fastballs early. Credit to Brandon Pfaadt for dominating, but the level of competition they'll face today is far below that. They needed a reminder that you can't get comfortable in the playoffs. This is a prove-it game to show that performance was a fluke. I believe that the Phillies make the proper adjustments today.
They also have the better back-end, especially with Alvarado only throwing 15 pitches. The only pitcher not available will probably be Kimbrel, which isn't the worst thing in the world. Sewald and Ginkle both threw, but they should be available. The Phillies have the better pitching throughout, and I don't think you can keep those bats cold for long.
I can understand backing the "hotter team" in the Diamondbacks. I put that word in quotes because while they did win, it wasn't an impressive win where I saw things click for them. We bet the Astros twice because I felt them getting hot; I didn't with Arizona. I think the Phillies take care of business.
I bet this on the open, and it has moved to -130. I would still bet that price; I think the line should be -135. I would not lay more than 1.15 U on this, as there is always a chance the Phillies bats stay flat.
The Pick: Phillies ML (-115) Risk 1.15 U
PrizePicks Entry 0.25 U to win 0.5 U
First Leg: Jose Abreu Over 1.5 H/R/RBI
He is so locked in against left-handed pitching. He had a big home run yesterday against Bradford and was prolific in the Twins series. He faces Jordan Montgomery today, who he singled in the first inning against in game one.
This isn't some amazing matchup, but it's a firm belief that he's seeing the ball well out of the arm of a left-hander. He is 5-17 (.294 AVG) against Monty; this is his second time seeing him in a week.
Here's what I know. When a left-hander is on the mound facing Abreu right now, all I can think is, "When is the home run coming?". It's not always a home run, but his quality of contact is absurd right now. He's hit two balls over 95 MPH in back-to-back games, and every AB seems quality. If he's seeing the ball well, it's a must-take in his better split. He is also -125 to go over, so it's a good value on PrizePicks.
Second Leg: Bryce Harper Over 7.5 Fantasy Score
Big-time players make big-time plays in the big moments. Who other than Bryce Harper? I assume they pitch around him today, but it won't be pretty once they make that mistake.
Yesterday, he walked twice, scored a run, and hit a ball 100 MPH, but he didn't have any hits. He's still seeing the ball perfectly fine, and with an improved day from the offense around him, I expect them to be on base for Harper to drive them in. I assume that's why his H/R/RBI line is at -155 to go over. One walk, one single, and one RBI puts him at seven already, and if he scores a run, we are over 7.5. I do think he goes for extra bases today.
He'll face sub-par pitching on a day where he'll be incredibly locked in. He's also willing to steal, so I wouldn't be shocked if he tries in this one. If he slides in safely, this hits with ease. I'm willing to put my money on him finding a way to make a big impact offensively and on the bases.