Analysis
2023 MLB Opening Day Best Bets, Odds, Predictions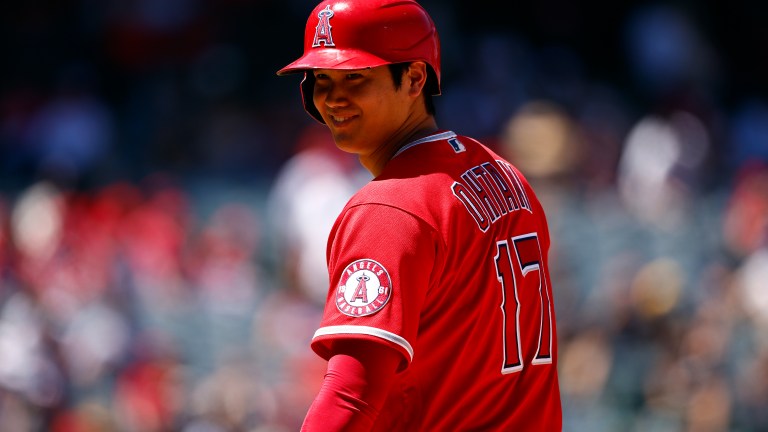 Welcome to the 2023 MLB Season! Today is Opening Day!
I'm beaming with excitement. This is my favorite sport in the world, and my most profitable from a betting angle.
We are +59.27 Units over the past two MLB seasons and 12-1 on "Favorite" Plays, which are only given out a couple of times a season.
We will have highs and lows, but I'm confident we will have a great year. You'll find a "Sim Probability" in my plays and my baseball reasoning.
My SIM Probability is the model I'm working with this season. I used it a bit last season to track how it did and it performed well and added a few new features.
While everyone is excited to make every bet possible on Opening Day, I always keep it light for the first week. Especially this year, considering the new rule changes.
So no, not a bet on every game, but plenty of value on a good chunk of them.
Just so we all know, I'm using BetMGM lines only this year. Here's a link to get started with a risk free $1000 bet.
All prop entries will be on PrizePicks: Here's a link to get a 100% deposit match.
Angels vs. A's Under 7 Runs (-105) 1.5 U to Win 1.43 U
SIM Total Line: 5.5
As you can see, we have plenty of value on this under. The A's ML also shows a lot of value, and I think I know why.
Shohei Ohtani dominated the A's last season, putting up a 1.09 ERA over 24.2 innings. What's crazy about this is the A's were 2-2 against Ohtani last year, regularly due to super low-scoring games.
In the last game of the year, Ohtani threw five innings of one-run ball and ultimately lost to the A's in a 3-2 game in Oakland. He faced them at home the game before, throwing eight shutout innings of two-hit ball, winning 4-2. There's a similar trend here: he threw two more games, pitched well in both, and ended under seven runs. So every game Ohtani pitched against the A's in 2022 went under seven runs.
Something weird happens when the Angels play the A's in Oakland. The Angels' bats tend to be slow, and the A's always hang in there. The Angels are the better team with one of the best pitchers alive, so I can't take A's ML.
What I can do is tell you this game will go under. Ohtani should dominate, and I expect a decent game from Kyle Muller. The Angels posted a .658 OPS as a team last year against lefties versus a .700 OPS against righties. Muller will feature a fastball, slider, and curveball that all grade out okay; he hasn't performed all that well in his career.
He does match up well against the Angels' worst split, and the only hitter who destroys those three pitches is Shohei Ohtani. The issue with Ohtani is that his wRC+ drops to 118 when he's on the mound compared to 142 at DH. His slugging percentage is .380 when he's on the mound compared to .541 at DH. That's a massive drop-off in power.
The weather also calls for cold temperatures in one of the biggest parks in Major League Baseball. All signs point to the under.
St. Louis Cardinals ML (+105) vs. Blue Jays (1U to Win 1.05 U)
SIM: Cardinals Win 57.6%: Implied Odds (-136)
My eyes sparked up when I saw this line open. Are you telling me I get the Cardinals at home on Opening Day in front of that rowdy St. Louis crowd as an underdog? The only issue is I wished I had grabbed it at +110 when it came out.
Alek Manoah had a better year than Miles Mikolas last year. You'll get hurt in baseball if you bet on the team with the better starting pitcher. While Mikolas is less talented than Manoah, he's incredible at home.
In 2021, Mikolas recorded a 4.23 ERA but a 3.56 ERA at home. In 2022, he posted a 3.29 ERA but a 2.38 ERA at home. Manoah was both great on the road and at home last season, but the advanced stats aren't that far off.
Manoah rocked a 3.31 xERA and a 3.97 xFIP. Mikolas posted a 3.89 xERA and a 3.80 xFIP. Manoah finished the year with a 2.24 ERA, but I feel he's due for some regression. Fangraphs predicts a 3.68 ERA for Manoah in 2023, and I can see it.
I think the Cardinals have a better lineup on offense and defense. The offense is an argument, but the defensive argument isn't close with the Cardinals. They ranked much higher last year, and while the Blue Jays improved their outfield defense, the infield defense still isn't great outside of Matt Chapman.
The point of all this is the Cardinals should be a slight favorite. The Cardinals and Blue Jays are very similar, but the Cardinals are at home on Opening Day. I must be on the Red Birds as long as they are, plus money.
PrizePicks Entry (0.5 U to Win 1 U)
Randy Arozarena O 6.0 Fantasy Score
I hope Randy is still in big-game mode from the WBC, and what's a bigger game than Opening Day. He has an excellent matchup against Eduardo Rodriguez. He's 4-11 with a .871 OPS against him in his career, a pitcher he knows well as a former Red Sox. He was also fantastic last season against left-handed pitching, posting a .923 OPS against southpaws.
When we dive deeper, it gets even better. At home against lefties, Randy Arozarena hit for a .421 AVG with a 227 wRC+. Meaning he was 127% better than the average big-leaguer in this spot. Not to mention, Randy stole 32 bases last year, so the stolen base helps us even more.
Bobby Witt Jr Over 5.5 Fantasy Score
This is a player that I love for this season, and Opening Day presents an excellent spot for him. Witt Jr is a 30 SB threat with power. He's also got a matchup against Pablo Lopez, making his first start for a new team. He was also dreadful during the day last year, posting an ERA above five.
Witt is also in his better split. He performed better against right-handed pitchers and was much better hitting at home, rocking a .799 OPS at home versus a .651 OPS on the road. This is a perfect spot for the youngster, and I expect him to perform at a high level out of the gate.
____________________________________________________________